Home » Empowerment Factory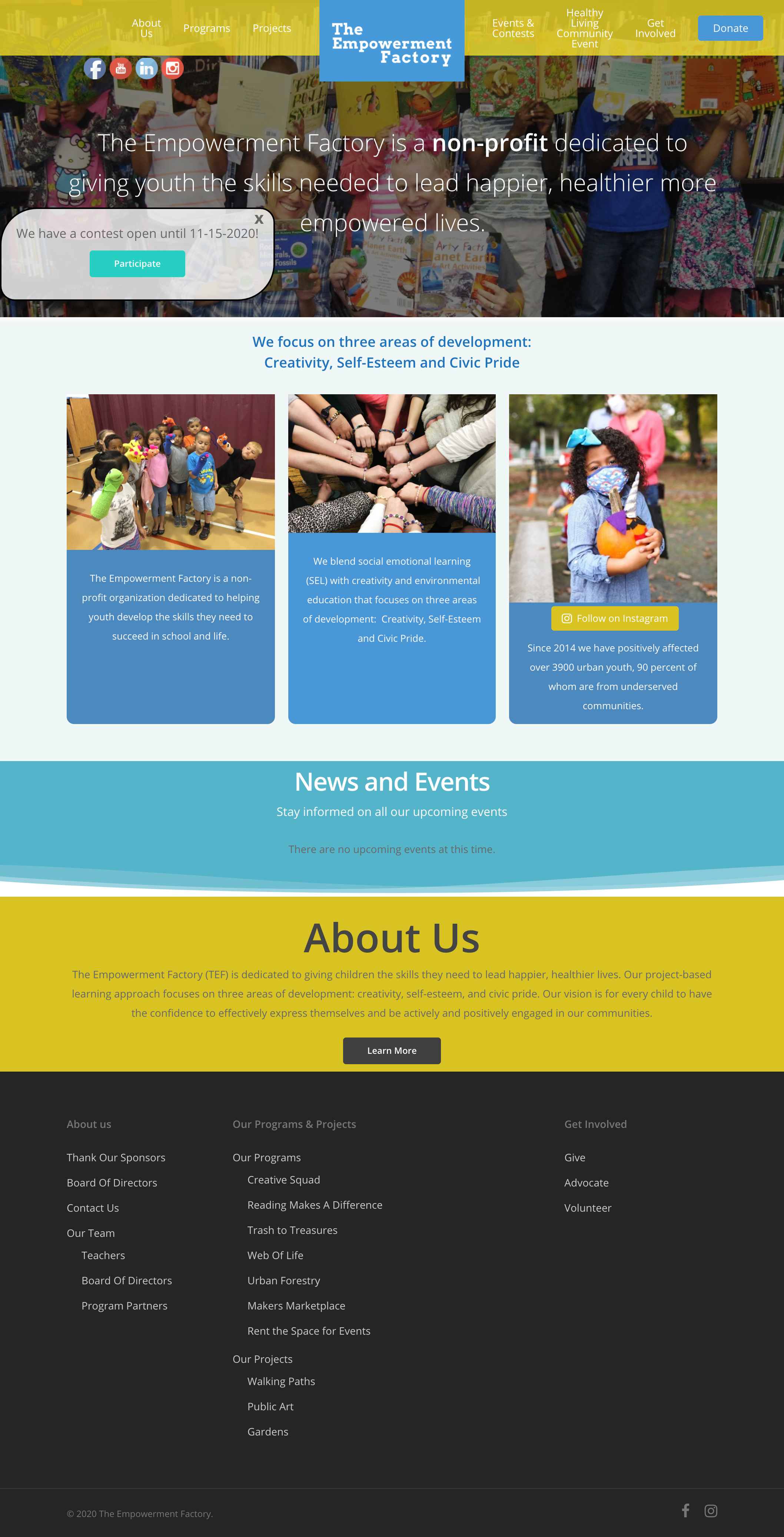 Over the years we've provided web development and hosting services for local non-profit The Empowerment Factory.
The Empowerment Factory (TEF) is dedicated to giving children the skills they need to lead happier, healthier, more empowered lives. The organization primarily serves students in Title I schools in Rhode Island's urban core cities. TEF focuses on three areas of development: creativity, self-esteem, and civic pride. TEF's Creative Squad programs blend social emotional learning (SEL), art, literacy, and environmental education, providing children with the skills to be successful in school and in life.
Located in Pawtucket, RI
URL:http://empowermentfactory.org
Hosting
SEO Optimization
Web Design/Development